Meg Fiddler is the owner and therapist at Quiet Moments. She is a nationally certified massage therapist, licensed in the state of Missouri. She graduateded from The Massage Therapy Training Institute's 500-hour program with additional work from BMSI in Overland Park, Kansas. She is also a reiki master and an attunement practitioner.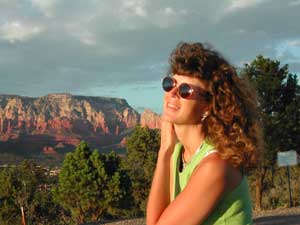 She has been a massage therapist for over 10 years. She opened the original Quiet Moments in Merriam, Kansas in 1997. When Meg began practicing massage therapy it was her goal to help her clients to relax and let go of stress. She spent five successful years at that location, but due to the long commute from the northland, decided in 2002 to take a brief hiatus.
In October of 2004 Quiet Moments made its debut in her home outside of Kearney, MO. In 2007 Quiet Moments moved to Liberty, Missouri, and in 2016 she established her current office in the 1st Missouri Bank building in Kearney.
Meg, while not a traditional deep tissue therapist, does work with a firm medium deep pressure, coaxing the muscles to relax, thus assisting in a reduction of muscular tension.
A typical session, will incorporate modalities such as Swedish massage, trigger point, energy work, reflexology and aromatherapy. Meg believes the body follows the mind and a mind that is stressed, overwhelmed and chaotic will lead to a body that is tight and tense as well. She always strives to create an atmosphere where each client feels they are the most important person in the world and they leave Quiet Moments with a sense of well-being and of having been nurtured.
Experience a quiet moment for yourself.